A message to the friends
​and members of the
​Marblehead Aloha Education Foundation
Thank you for the thank you!
In 2013 the Aloha Foundation Proudly Gifted Teachers iPad Grants Thanks To YOUR Generous Donations
We only wish you could have been there to see how excited the teachers

and

students were. And we know they will all put it to great use!


Accomplishments in 2014

PAL Program

New Science Lab and Art Studio
Playground equipment

Technology continues to grow.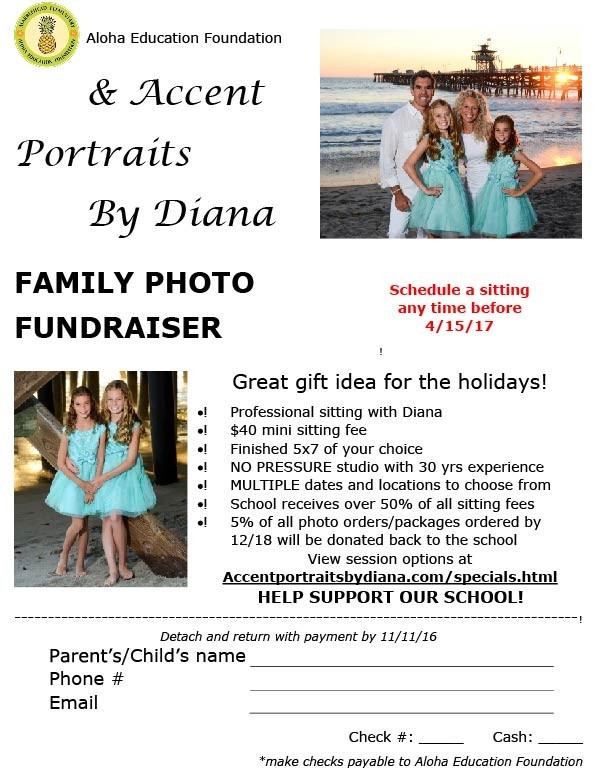 The Holidays are coming and the Aloha Education Foundation has you covered.
To assist our families and our school, the Foundation is conducting several holiday fundraisers. Our goal for all fundraisers is to provide a service or product that is actually wanted, at a price that is competitive, and with a substantial portion of proceeds benefiting our school. We negotiated prices with these fundraising companies and we believe we have met this initial goal. We hope you will enjoy these opportunities:

1. Kids Kreation – Using your child's actual art, order gifts for friends and family members. Flyers with your child's actual artwork will be sent home soon. Please keep an eye out!
2. Christmas Tree Fundraiser – Please order 1 for your family and 1 for our troops. If you can encourage a neighbor as well, we believe we will have excellent trees on 12/4 for pickup at our school. 3 trees per child is our goal.
3. Family Photo Fundraiser – Reserve a session anytime between now and April! There are many locations
​available and sessions conducted before 12/18 will be ready by Christmas.